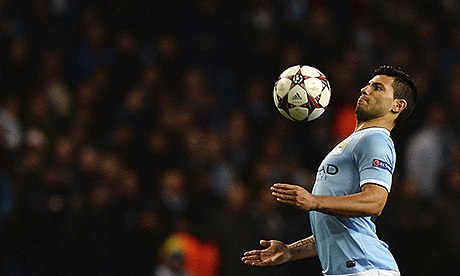 Manchester City had their struggles early on in the 2013-14 season, but they appear to have found a consistency no other team can. Arsenal, Liverpool, Chelsea , Everton and arguably Manchester United are in with a chance of winning the Premier League, but they have had theirs ups and downs, and some are known for falling apart as the season progresses. With the rich, large City squad winning game after game, one can wonder, who can actually stop them from winning their second title in three years?
Still in denial? Manchester City have been without star player Sergio Aguero for a large part of the season, but many have forgotten this. Why you ask? Because they've still been scoring goals and winning games. When football teams lose a player to injury and start to lose, it's easy to point the finger, but it's scary to think City have been as frightening as ever without one of the Premier Leagues best strikers.
Now he is back
they can only improve, and that's a scary proposition for the rest of the title contenders.
Arsenal notoriously suffer from post-Christmas slump, and although it hasn't arrived yet, one can't help but think it will be around before long. Chelsea were supposed to be dangerous this season, but they've failed to live up to the hype around Jose Mourinho's return. Although they're a hot favourite to snatch the title from City's grasp, they don't appear anywhere near as big a threat.
City had their struggles away from home, but have always been consistent at home. Now they've found a way to win away from home, too. With City in form, getting their best player back and no real contender to test them, who can stop them from winning the Premier League?